Implant dentistry is now a predictable & refined science. It is also the field of dentistry in which biomaterial and technological advances have a direct bearing on the treatment rendered.

We offer a Foundation Course in Implant Dentistry that is designed for the clinicians who want to incorporate Implant dentistry into their clinical practice. Discussing in details the pre-surgical diagnostics, surgical protocols and the prosthetic options over 8 days in 2 modules this course is one of the comprehensive starter courses we offer on the subject.

For the clinicians who are already providing Implants in their practice but want to take their surgical skills to the higher level so that more patients can benefit from the implant therapy, we offer a one day power session on Management of deficient bone in Implant Dentistry.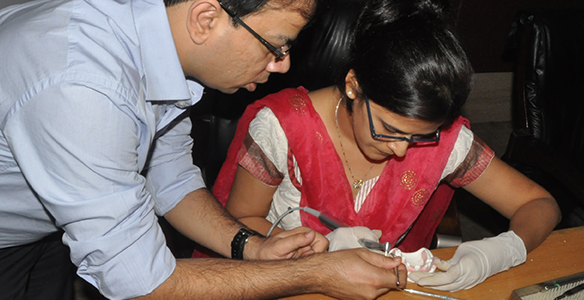 Here's what you'll learn in this course: