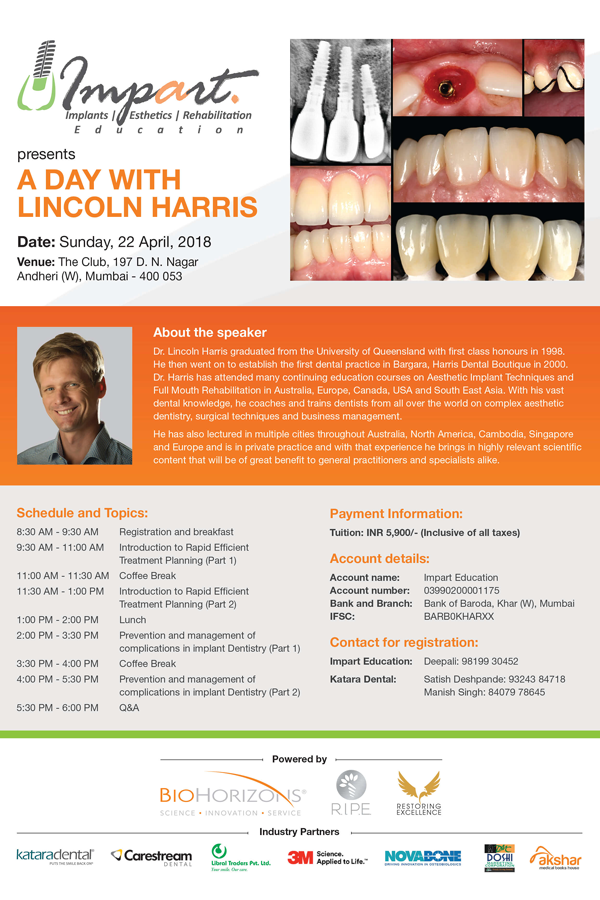 'A Day with Dr Lincoln Harris '
With his vast clinical experience, Dr Harris coaches and trains dentists from all over the world on complex aesthetic dentistry, surgical techniques and business management.
He is a founder of ' Restorative Excellence', a Leading continuing education for dentists in Asia pacific focusing on engaging presentations, well-structured courses, and information delivered in an understandable fashion.
His Courses are said to be entertaining and very knowledgeable in all aspects of Dentistry and recommended for clinicians of all specialities
He is the founder of  RIPE- Restorative Implant Practice Excellence – Full Protocol – Facebook group and an open source learning platform well known amongst clinicians across countries to showcase complex clinical procedures.
Save the date  22 April 2018 @ The Club , Andheri West ,Mumbai ,India